Wine Country Way-finding
Way-finding Design project for the Guadalupe Valley district wineries, specifically the Ejido El Porvenir. Project consist of brand development and application to various media. As well as navigation / orientation tools to facilitate and promote tourism in that specific region. The solution includes printed and digital format maps, signage, billboards, website and app development. This is an ongoing project.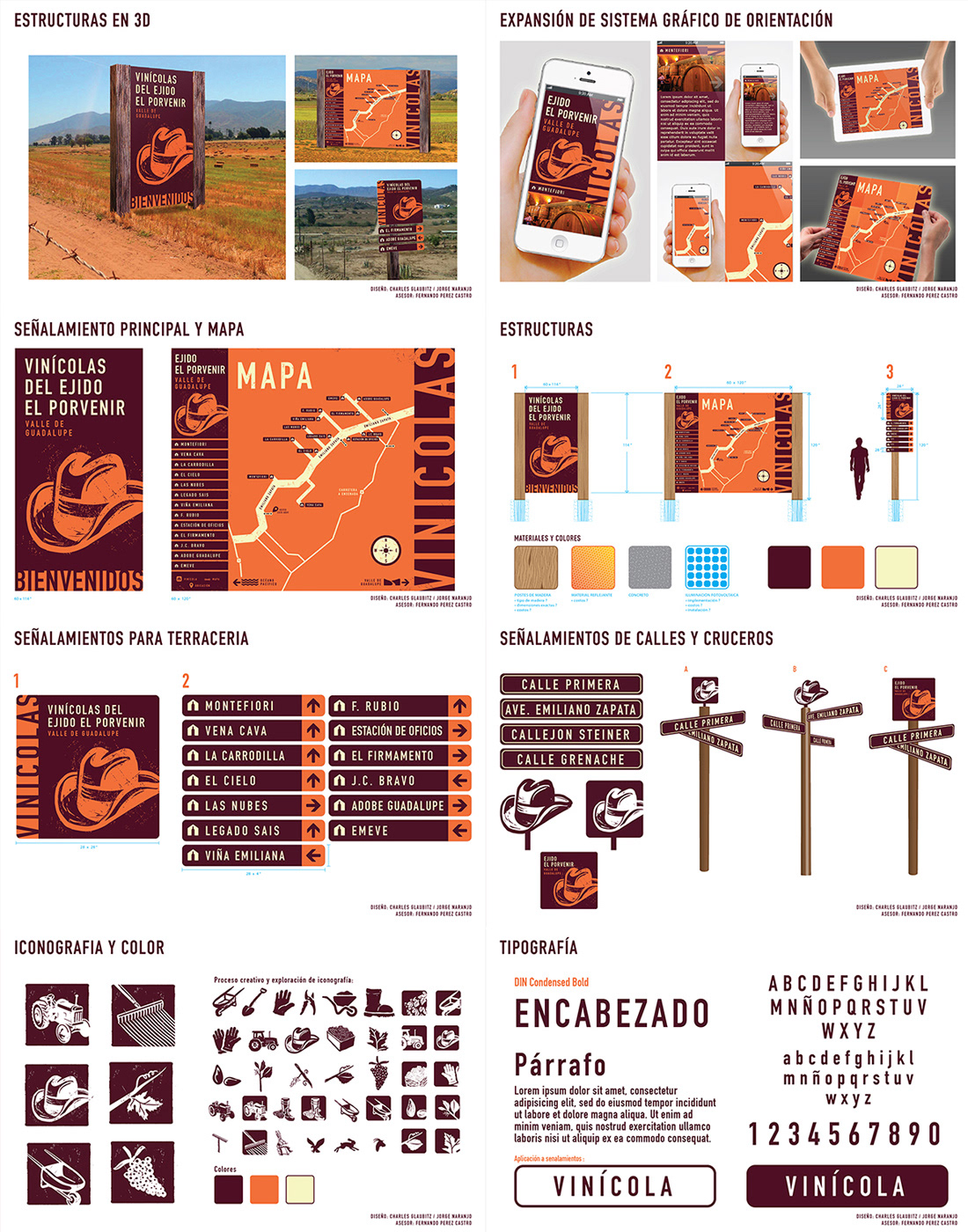 Bellow is the first design proposal and way-finding solution:
This initial aproach was intended to be more detailed, informative and colorful. In the end, a more simple solution was required.